BETTER AGILE habits
SustainablE coaching with slack, video, and (even) on-site EVENTS
A Real Story
Optimise Agility is a VFQ partner. VFQ, from Emergn, is a structured curriculum for agile, lean, design and systems thinking. Watch the video below to hear from people who were actually involved in a programme of structured education and coaching from Optimise Agility, using VFQ:
Coaching plans
We can design the perfect plan for your organisation - starting from £995 per month
Improving your organisation isn't something that happens in a week, it takes time to build and properly embed new capabilities, habits and systems. Having a coach onsite all the time, however, quickly becomes very expensive. All the coaching plans we can design for you are predicated on not having a coach on-site all the time - they involve a blend of on- and off-site activity, making use of tools like Jira, Confluence, Teams, Slack, Zoom, Skype, Webex and Trello to create a continuous coaching experience without the burden and cost of having a coach rattle around your building all the time.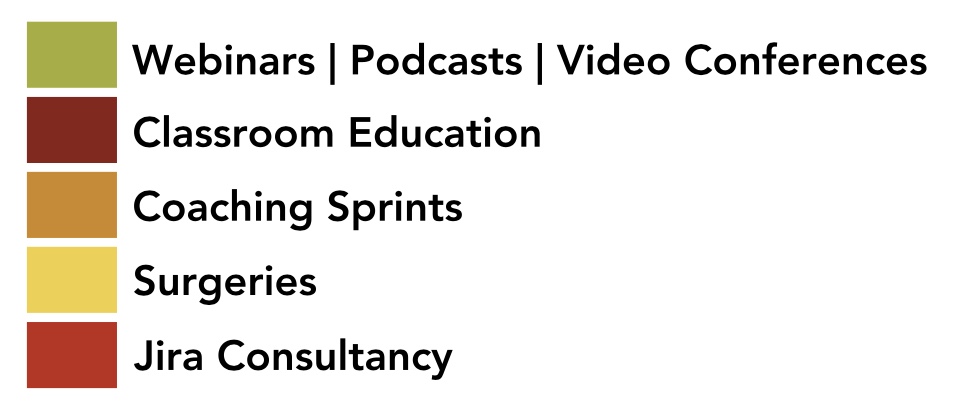 The chances are that you already have people who could become great agile practitioners and coaches - let's find them and get them there.
Busy leaders still need time to think, reflect, discuss and learn.
MEET YOUR COACH
The work I do is a mix of training, coaching, facilitation, moderation and trouble-shooting. I'm not dogmatic about any frameworks or methodologies - I understand how they work and how to use them; I'm just dead set against the idea of "implementing" something as a shortcut to real results.


Although my background is in technology (and I'm still a keen coder and designer), I work to help clients improve all aspects of product development - from operations, to sales and marketing, to finance and strategy.
GET IN TOUCH
Leave your details and I'll get in touch as soon as I can.
Please complete the form below